New backpacks, a fresh box of crayons, the perfect "first day of school outfit," 999 pre-sharpened (by me, because I refuse to pay the upcharge for letting the factory sharpen them) pencils. Sometimes getting my four kiddos ready for back to school can be overwhelming, but mostly I absolutely LOVE it! I love checking off the supply lists (who doesn't love checking off items on a list?!). I relish the feeling of accomplishment. There is pure joy in setting my children up for success for that first day. Even as I take a step back, I feel an amazing peace knowing that I am doing everything I can to give my child the best education. I pray for them to form lasting, godly friendships. I trust that these early years in school will ultimately provide them with a foundation that will result in them making a difference in the world for Jesus.
I have a feeling this is how God feels about us as His children. He provides us with EVERYTHING we need. He places us in the ideal environments for growth. He sets us up for success in every possible way so that our lives matter! He is not interested in us leaving our own mark of fame, but He gives us lives that point people to Him, the only one worthy of fame and glory! Don't take my word for it. Read what the psalmist wrote in Psalm 23:1-3:
The Lord is my shepherd; I shall not want.
He makes me lie down in green pastures.
He leads me beside still waters.
He restores my soul.
He leads me in paths of righteousness for his name's sake.
So, we're all set! Our kids are ready for school, and we are firmly established in the plans God has for each of us while they are in school. There's nothing left to do… but worry. We had everything ALL planned out, then the roughest, most aggressive kid in school has an assigned seat next to your child. Or your child is broken-hearted because her best friend is in another class and now, they'll NEVER see each other. Or "Meet the Teacher" left you discouraged rather than hopeful. And even if none of those situations happen, we are still sending our kids back to school in the middle of a pandemic! There is plenty of worry to go around. There is plenty of reason to hold tightly to our fears and concerns. Here is how the psalmist continued in Psalm 23:4, "Even though I walk through the valley of the shadow of death, I will fear no evil, for you are with me…". This is our peace; the Lord is with us and He's with our kids.
As your kids head back to school with backpacks full and lovingly packed lunchboxes, pray over them. Trust the Lord. He is going with them!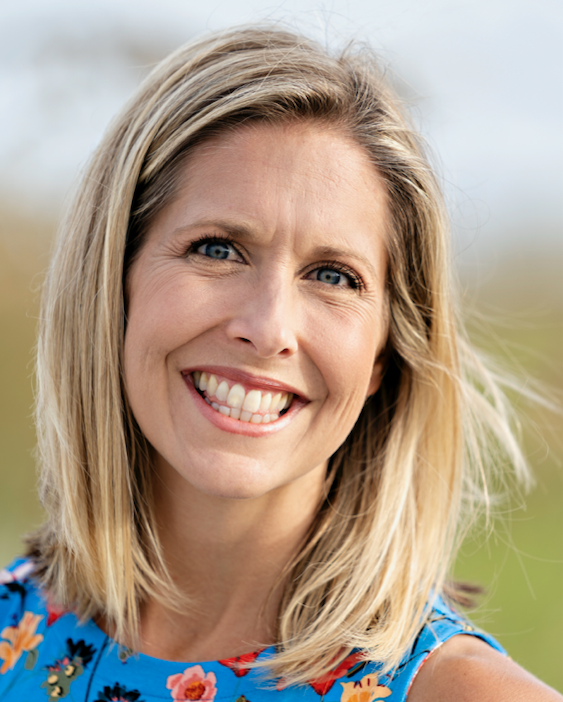 Heather Carlton After being a missionary in Africa and South Korea, Heather Carlton is now a writer and speaker at women's events. Her passion is to see women empowered, equipped, and mobilized to serve where they are and to the uttermost parts of the world. Heather lives in Saint Augustine, Florida, with her husband and four children (ages 5,7,9, and 11). They are a beach family that loves surfing, paddle boarding, and life on the marsh.