Today I want to share a story with you from my time as a missionary in Burkina Faso, West Africa:
As I sat with a group of children who came to visit, Sarata, a sweet, five year old little girl, joined us with a new found treasure in her hand. She carefully sat down and revealed a tiny, baby bird nestled in the palm of her little hand. It was so precious, but immediately my heart was sad because I knew it would die without its mother. Since it was too late to help, I kept quiet and let Sarata enjoy her pet while it was alive.
To my horror all of the children started throwing it around, pulling its wings, and torturing it. I couldn't stand it any longer. With tears coming, I commanded the children to stop before they killed the innocent creature. They looked at me like I was crazy and replied, "It's just a bird.". "Just a bird?" I replied, "God loves that little bird!". Seeing that I was serious, Sarata took her little bird and left. I felt proud of myself for saving the bird from further suffering. That warm fuzzy feeling ended abruptly a few minutes later when Sarata returned with the baby bird in her hand. This time she wasn't stroking its feathers, she was pulling the roasted meat off of its wings and eating it with great delight. My face spoke before I could hide it, and the children reminded me, "It's just a bird.".
My background and experience was screaming for me to advocate for that baby bird, but the reality was that Sarata had probably not eaten meat in months. Even though I never considered eating a baby bird, for Sarata this made perfect sense. I wonder how many times we as mothers see our children's behavior and quickly scold to correct rather than ask questions and try to see the situation from their perspective?
At my house I experience plenty of opportunities to practice the discipline of looking deeper. One major time is right before bedtime (especially if bed time has been pushed back because of ballgames). Often one of my kids will get angry and insist that they don't want to read a book together and do not want to do our special five minutes of cuddle time and prayers. I could say, "Fine, there are three other kids waiting for their bedtime stories and cuddles, so you can go to bed by yourself." Or I could give them some space and circle back around to that child and ask what's really going on. Often being so tired means feelings get hurt easily and something has upset the child that is easy to work though if I take the opportunity to look beyond the surface behavior and try to get to the heart of the issue.
James, the brother of Jesus, encouraged believers, "If any of you lacks wisdom, let him ask God, who gives generously to all without reproach, and it will be given him" (James 1:5). This is a verse we need to take God up on! As mamas we need all the wisdom we can get and God promises to give us this wisdom GENEROUSLY! I'm praying for you today. I pray that you will come to the place that you long for God's wisdom. Today's top parenting experts and child psychologists cannot compare with the wisdom God can provide. Do your research and due diligence. Absolutely! But rely on the Holy Spirit to help you know how to parent YOUR child. God is FOR you. He sees you. He loves you. And He will equip you with everything you need to parent your child.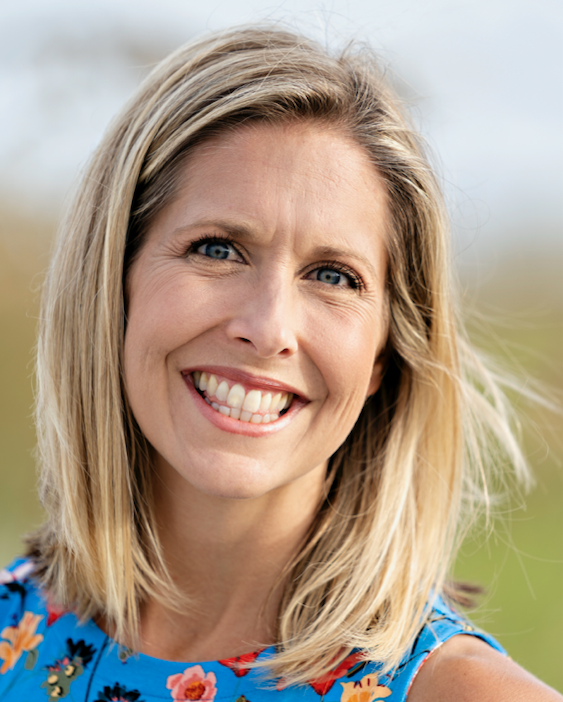 Heather Carlton After being a missionary in Africa and South Korea, Heather Carlton is now a writer and speaker at women's events. Her passion is to see women empowered, equipped, and mobilized to serve where they are and to the uttermost parts of the world. Heather lives in Saint Augustine, Florida, with her husband and four children (ages 5,7,9, and 11). They are a beach family that loves surfing, paddle boarding, and life on the marsh.