Have you ever had a situation that really concerned you? Something that you didn't know what to do about it? You thought, "How am I going to handle this?"
Recently God came through for me in a big way for something that I needed a solution. Honestly I hadn't prayed about it. I talked about it with my husband, I talked about it with a couple of my friends, but I didn't actually pray about it. Yet… God heard me.
I say this to my kids all the time, "God hears you and He sees you." Well, He sees me and hears me too. This reminds me of the story of Hagar and Ishmael, who were sent away by Abraham.
Genesis 21:17-19 "God heard the boy crying, and the angel of God called to Hagar from heaven and said to her, 'What is the matter, Hagar? Do not be afraid; God has heard the boy crying as he lies there. Lift the boy up and take him by the hand, for I will make him into a great nation.' Then God opened her eyes and she saw a well of water. So she went and filled the skin with water and gave the boy a drink." For context, read the entire passage here: https://www.biblegateway.com/passage/?search=genesis%2021:8-21&version=NIV
The passage doesn't say if Hagar prayed or if Ishmael prayed. It simply states that Hagar was so distraught that "she put the boy under one of the bushes" (Genesis 21:15). Hagar could not bear to watch her son die. My situation was not as dire as Hagar's, but it did have to deal with my child and I was concerned.
Oh, by no means am I saying, "Don't pray. God will work it out." Please pray! If you haven't yet, I encourage to read our blog post "Watch and Pray" at https://nextlevelmoms.org/2022/01/31/watch-and-pray/. I'm just saying — He hears us and sees us! 
I don't mean to keep you hanging or be "cryptic" about what God "solved for me." Basically, two years ago I started homeschooling, but that's a whole other blog. We attend a great university model program, but from my perspective it seemed there was a "gap" in the middle school English classes. For a year, I researched how to fill this gap (I really did not want to do an online program). I feel a tremendous responsibility in educating my children, so this English "issue" was really weighing on me. As I said earlier, I talked about this with my husband, my homeschool mom friends, and even my sweet middle school girl! At a social gathering I even whispered to my daughter's English teacher from last year, "We need another middle school English class!". But y'all – I never prayed about it. Don't ask me why. I mean… I pray about getting a spot in front at the grocery store. When I go to HomeGoods I pray about being successful in finding the perfect bookcase. Get the picture? But, not this English class problem.
But. God. Only Him. As I spoke to my daughter's current English teacher about a question I had, she brought up in the course of the conversation that she thought there was a gap in the middle school English classes! What the what?! In fact, she and the director of the program talked about it last year. When we were wrapping up, she encouraged me to do what I should have been doing all along — pray.
I am sure you can guess how this ends. Yes. There will be a middle school English class added and this sweet teacher is willing to teach it. Hallelujah!
Again, I am not saying, "Don't pray." I AM saying that just like He saw Hagar and Ishmael … He sees and hears is too.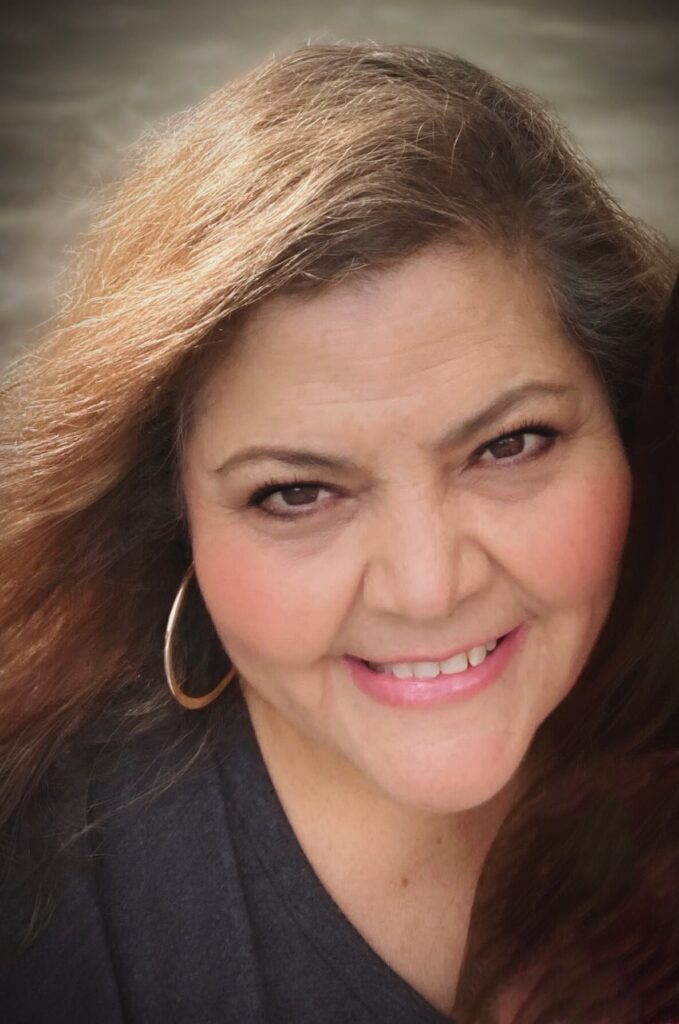 Faye Morgan, founder of Next Level Moms, has been involved in women's ministry for more than 20 years. Her heartbeat is to connect, inspire and equip moms to a more fulfilling mom life. She lives in South Florida with her husband Scott and enjoys being the mom of 2 competitive long distance runners, having lunch with friends, and watching movies in her spare time.