"See, I am doing a new thing! Now it springs up; do you not perceive it? I am making a way in the wilderness and streams in the wasteland." Isaiah 43:19
I think we are all collectively ready for a "new thing" in our world. You may be a mom of a little and you are ready for a new season of toddlerhood. You may be suffering loss incomparable right now and you need a stream of water running through your wasteland to sustain you. Drink deeply of this passage, let this living water sustain you. He will meet you right where you are this very moment and fill you. And after you are filled, get ready. He has plans for you!
As a Missions Minister I have the privilege of hearing firsthand stories of God making paths in the wilderness all over the world. I'd like to share one of those stories with you today from Moldova. Moldova is one of the poorest countries in Europe. A young Moldavian woman named Victoria became a nurse to make a difference in her village. To make enough money to support her family, Victoria got a nursing job in England. She would travel to England and work for 6-8 weeks at a time, then return home to Moldova to see her family. She became increasingly aware of the discrepancies in care that those with disabilities received in England and Moldova. Moldova lacked resources like wheelchairs and walkers. The disabled people in her village were left alone to sit with little hope of living a "normal" life. During one of her stints in England, Victoria noticed that the hospital was throwing away used and "worn out" equipment for the disabled. Victoria approached the hospital management and asked if she could have the equipment for the disabled in her village. She was denied because the hospital insisted the equipment must be thrown away. Victoria prayed for God to make a way. She thought she had found the perfect solution, but she was met with an impossible obstacle. Then Victoria did what any Waymaker would do. She obtained a waste removal license! Now the hospital in England paid her to come and pick up the very same equipment she had requested! She then used the money to have the equipment delivered to the neediest in the villages in Moldova.
I love this story because it clearly shows how God provides and how He makes a way, but it also distinctly reveals God's plans to use us, His image-bearers, as Waymakers. My prayer for us is that God would open our eyes to what He is doing around us and help us press into our circumstances to be the Waymakers He's called us to be!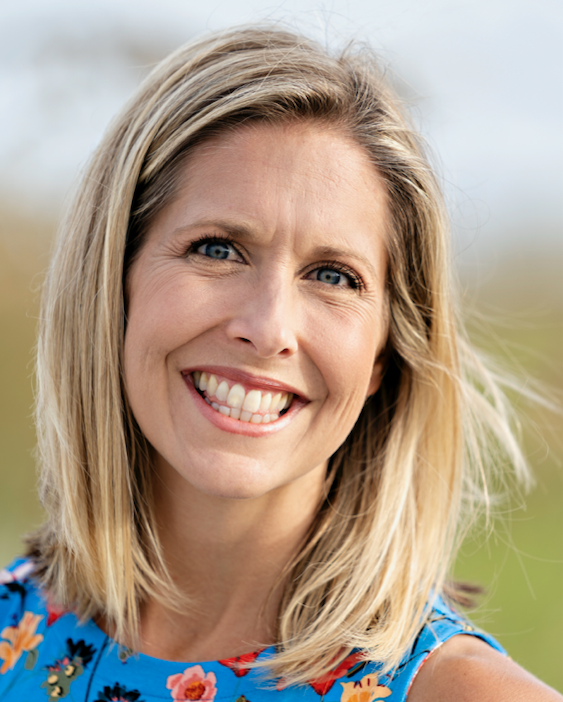 Heather Carlton After being a missionary in Africa and South Korea, Heather Carlton is now a writer and speaker at women's events. Her passion is to see women empowered, equipped, and mobilized to serve where they are and to the uttermost parts of the world. Heather lives in Saint Augustine, Florida, with her husband and four children (ages 5,7,9, and 11). They are a beach family that loves surfing, paddle boarding, and life on the marsh.