Mother's Day is approaching and not everyone will have a happy one. You may have recently lost your mom or maybe it has been several years but you still feel the sting. I know how it feels and I am "happy" to say time has made it better for me along with a few lessons from the Lord.
I don't often share about my mom's "going home" because it's always so painful. Grieving her was longer than I would've liked it to be but God taught me so many things through it. Now don't get me wrong, I could cry at any moment about her not being here but I have chosen to see what God wanted me to learn through the grieving process.
I'm not going to lie, the past seven years since my mom passed away have been really difficult. God has given me so much grace. Even though He didn't take away my grief, He helped me through the process. I'm grateful that I have come to a place where I find it easier (at times) to share fun memories about her … and lessons Jesus taught me through those "dark days."
Life Lessons:
1. After my mom went to be with Jesus, I was "obsessed" with exactly where she went. I had to find out about heaven, specifically, "Where is heaven?" I received some comfort from the movie/book "Heaven Is For Real" and the devotional by Todd and Sonia Burpo, "Heaven Changes Everything". If you know me, then you know I'm a movie buff – reading, not so much. So, for me to have read the book and the devotional – it had to be good! 
Sadly, neither the movie, book, nor devotional told me where heaven is, so comprehending it became an obsession. I wasn't close to becoming an atheist, but I could get a sense of why they are not believers.
Before losing my mom, I never thought much about heaven. After she passed away, I was confronted with my disbelief – IS Heaven for real? I know He saved me, but will I truly go somewhere after I die?
One day a friend, much younger than me, told me that you have to believe the whole Bible. She said, "You can't pick and choose what you want to believe."
Shortly after she shared those words with me, a good friend passed away. The skepticism crept in, "Is she in heaven, wherever that is?" You may not believe this, but I promise you, I felt the Lord loose His patience with me as He told me where Heaven is. Ready for it? He told me, "It's where I put it!" I had to choose. Do I believe Him or not? Joyfully, it became clear that it's a matter of F A I T H. Just like when I decided to believe that He died for me, I needed to B E L I E V E that my mom is in heaven with Him (where He put it).
2. Honestly, I was angry with God. I thought God and I were close. I felt blindsided by my mother's death. He could have "trusted me" by giving me some "feeling" this might happen. After all, when my dad passed away, I knew it would happen. Why not with my Mom?
This time the Lord spoke to me through the TobyMac song "Beyond Me."
I listened to it over and over again.
Chorus:
That You gave me the stars, put them out of my reach
Call me to waters a little too deep
Oh, I've never been so aware of my need
You keep on makin' me see
It's way beyond me
It's way beyond me
Yeah, it's out of my league
It's way beyond me
It's way beyond me
At Toby's concert, when he sang this song, God spoke to me, "Faye, we are close – I get why you are angry, but no matter how much you learn about Me, serve Me, enjoy Me – there is one thing I always want you to remember – you have a deep need for Me." Once I heard that in my heart, the anger subsided and I got it. He wants me to always remember – I. Need. Him. I cognitively knew I needed Him, but He wanted to cement that in my heart. I am "happy" He did.
I'll end with a sweet word another young believer spoke into me. My oh-so-wise daughter, who was six at the time said, "I know you are sad that your mom is gone but we are your family now." Oh dear – that swells my eyes with tears and makes me "happy" too.
Even if Mother's Day isn't as "happy" as you think it should be, take time to let the Lord speak to you, hold you close, and show you the "happy" He has for you in His presence.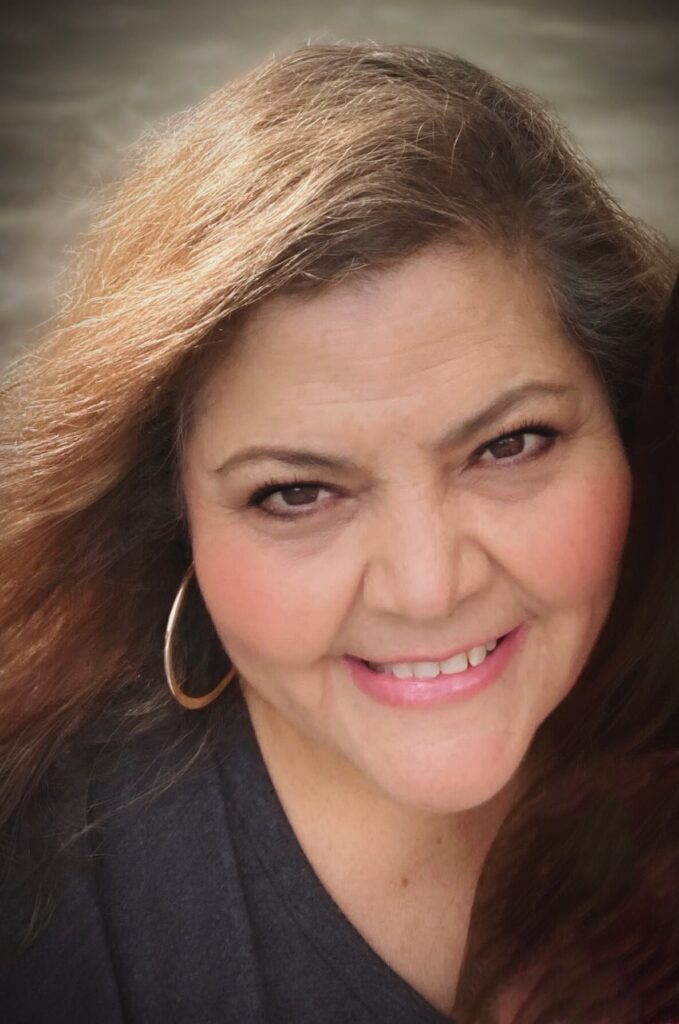 Faye Morgan, founder of Next Level Moms, has been involved in women's ministry for more than 20 years. Her heartbeat is to connect, inspire and equip moms to a more fulfilling mom life. She lives in South Florida with her husband Scott and enjoys being the mom of 2 competitive long distance runners, having lunch with friends, and watching movies in her spare time.