Spring is here and who can't be excited about refreshing green grass, budding trees and blooming flowers. Spring brings the major holidays of Easter and Passover. Holidays are wonderful times for family gatherings and celebrations that can create the best of childhood memories. Children joyfully anticipate special celebrations because someone in their family (usually a mom or grandmother) plans and prepares for these holy-days and their unique experiences.
While holidays are fun and exciting, they are also great teaching opportunities for families. Jesus modeled a celebration/teaching moment as he celebrated one last Passover on the evening before His crucifixion. As a child and adult, Jesus lived as an observant Jew who kept the holy days that Jewish families practiced in the Bible. He traveled to Jerusalem to observe the annual fasts and feasts and Jesus thoughtfully pre-arranged the room for His final Passover meal.
Passover is an ancient Jewish celebration to commemorate God's deliverance of the Israelite people from slavery in Egypt to freedom in their homeland. It has been 3,500 years since the first Passover and Jewish people still observe it today. "Messianic Jews" are Jewish people who have followed Jesus as the Messiah. To maintain their Jewish heritage, they celebrate the Biblical feasts with the additional meaning of Jesus' fulfillment of these holidays, all of which foreshadow His divine ministry. Passover was originally given by God to be observed from generation to generation. Children were meant to be an important part of Passover. (Exodus 12.14, 17b, 26-27)
Passover and Easter have always been connected on the calendar because Jesus orchestrated that His final week (what we call Holy Week) would be the week leading up to Passover. A week before his death, as Jesus made the rigorous trip from the Galilee area to Jerusalem, He may have been reflecting about His final teaching moment with His disciples. Jesus had spoken about His death several times, informing His disciples that He would die, but He had not explained why He would die.
When Jesus wanted to teach about the meaning of His death, instead of delivering a great sermon, He threw a meal.* In Jesus' typical teaching style, He took the significance of the Passover meal that His Jewish disciples knew so well and gave new, expanded meaning and deeper vision to it. He did not focus His final Passover on looking backward at Israel's history but on looking forward to the greater purposes of God. Jesus knew that within a few hours He would substitute His life for yearly unblemished lambs. His blood would become the new way of redemption and freedom available to all peoples.
"Jesus used the occasion of the Passover meal to inaugurate the New Covenant. The symbolism of the Passover meal under the Old Covenant was about to be fully satisfied through Christ's crucifixion. In this historic moment, Jesus transformed the meaning of the elements of the Passover meal into New Covenant thought. The bread now represented His body, which would be given and the cup, His blood, which would be shed for the forgiveness of sins. The holy requirements and the Old Covenant were about to be forever satisfied. A new and living way into the presence and provision of God was being prepared through Christ, the Lamb of God. God was sovereignly inaugurating the new and ultimate covenant." Commentary from the New Spirit-Filled Life Bible, Second Edition, page 1242.
The evening's images and Jesus' unusual words about the bread and the juice would eventually make sense to His disciples. Jesus used the Passover to assign meaning and grounding to the approaching events that would be so disorienting for a time. Since this final Passover, sacrifices of animals have not been required by God of anyone. Christians have instead kept the remembrance of the sacrifice of Jesus, the Lamb of God. For two thousand years the bread and the juice have been our symbols of the new covenant, Jesus' body and His blood, called the Lord's Supper or Communion.
In His final Passover, though His arrest and death are pressing in, Jesus also connects us with the future hope of His Father's kingdom and anticipates a future celebration, a reunion and eternal blessings of those who follow Him, by saying, "Mark my words, I will not drink wine again until the day I drink it new with you in my Father's Kingdom." Though they could not understand His words yet, Jesus is indicating that He will live again and celebrate with His family in a heavenly celebration. Despite His sacrificial death, He knows that joyous celebrations will come. (Revelation 19.9)
Easter is approaching. Passover is a significant backstory to Easter. One of the beautiful elements of scripture is how Jesus is intricately foreshadowed in the Old Testament. To connect the dots between the Passover, Jesus' last supper, and our future joys in heaven, you can easily prepare a celebration for your family. You don't need an entire seder plate or a long Passover evening. Instead, cook a meal that your family enjoys and include just three teaching symbols from the Passover that tell the Gospel story…the bitter herbs, the unleavened bread, and the grape juice. The bitter herbs dipped in salty water will be a new experience with funny reactions from children, (and adults) but what an experiential way to teach about the tears, sorrow and bitterness of sin in our lives. The unleavened bread and juice will represent the story of how God delivered Israel from slavery and the body and blood that Jesus gave on the cross to pay, once and for all, for our bondage to sin. Use a family meal, as Jesus did, to talk about the meaning of His death and the future reunion we will have with Him.
Chicks and bunnies and pastel colors make us smile that spring has arrived. But there are richer, deeper and far more beautiful symbols of redemption, forgiveness and freedom that accompany Easter. The bitter herbs, the bread, the juice….our lives intersecting with the Passover Lamb…these are the icons, tastes and symbols of Passover, Easter, eternity! Would you take the challenge to connect the dots with your children this Passover/Easter season?
Check out next week's blog post which will give you simple explanations of the three items you can use in a Passover-like meal, as well as links to a few Christian adaptations of a Passover meal for families and children and a podcast to guide you. Just pick and choose what your children can understand and enjoy to make Easter more meaningful than ever!
* A podcast for Christians about the Passover Meal:
https://podcasts.apple.com/us/podcast/the-passover-meal-gospel-of-matthew-part-32/ id1271147429?i=1000426758522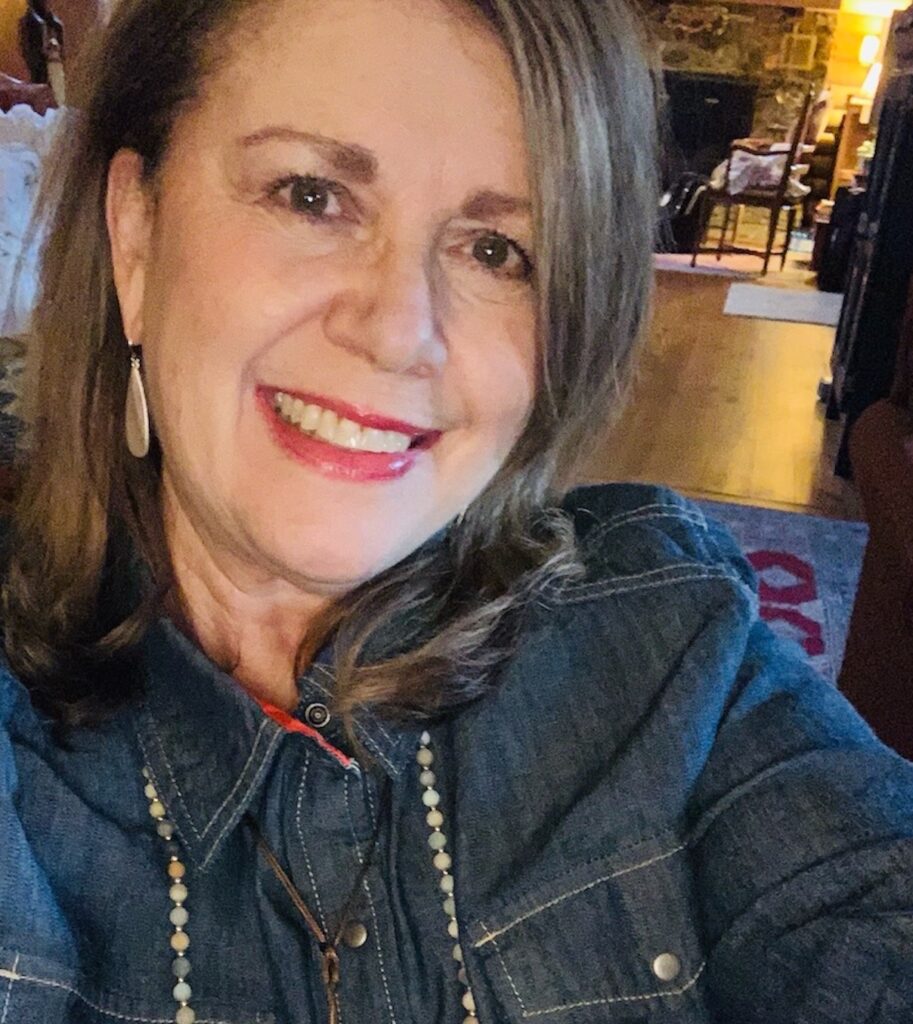 Cynthia Thompson enjoys living in the Blue Ridge Mountains with her husband, Larry. They have two daughters, two sons-in-love and two grandsons. She loves prayer journeys, coffee with friends, and mentoring early career pastors and their wives.